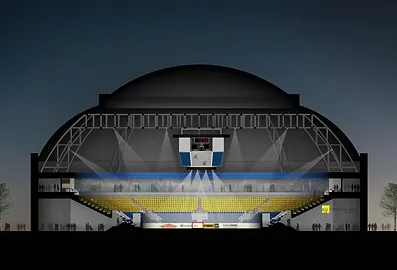 Hat Trick Consultants a part of the new Maryland Heights development proposal
by Steve Giegerich and Jacob Barker, St. Louis Post-Dispatch
Of the six proposals, those submitted by Texas-based Hat Trick Consultants and California-based Panattoni Development offer the most particulars.
​Hat Trick in its submission told Maryland Heights of plans to build a multi-purpose, 6,200-seat Lake District arena.
The facility — constructed primarily to accommodate youth and adult amateur hockey — would include a business park, hotel and stores.
Hat Trick predicts the development will host 125 events a year and have a "direct economic impact" of $19 million annually.